Mike's Vintage Motorcycle Pages
More Photos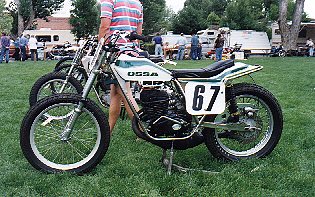 Check out this OSSA ST1 as seen at a previous S.M.O.G. event in Minden, Nevada.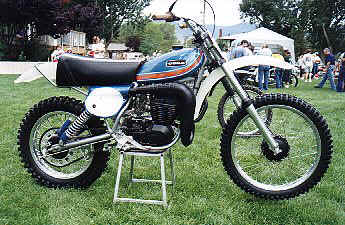 The beautiful example of a 1977 OSSA GP2 250 Phantom is owned by Bill West . It is brand new and has never been started.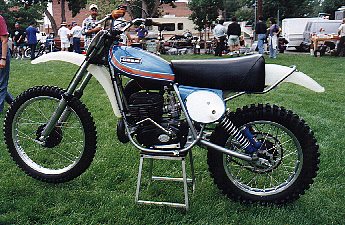 Another view of this awesome Spanish MX weapon.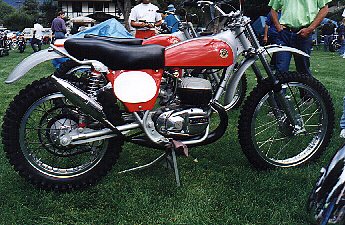 A real fine example of the Pursang.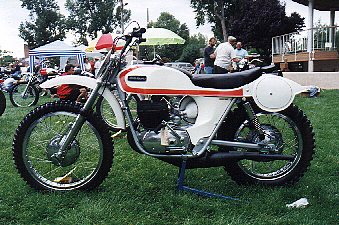 This 71 Stiletto still had the factory tags hanging from it.

This is Penton number 1! This bike was on display at the AMA's Vintage Days West at Sears Point Raceway in April 1999. John Penton was also there signing autographs and answering questions.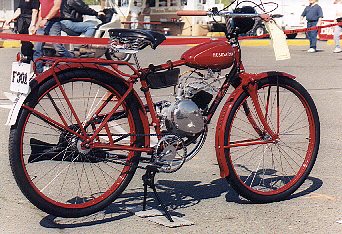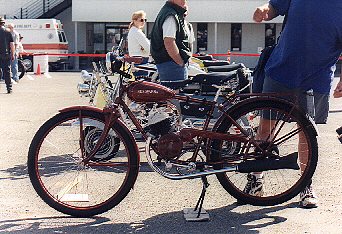 This is 1939 Husqvarna. Model F301. Engine size is 98cc. The owner of this bike did an exceptional restoration. This machine has to be seen in person to really appreciate it. This was also seen at Sears Point 1999.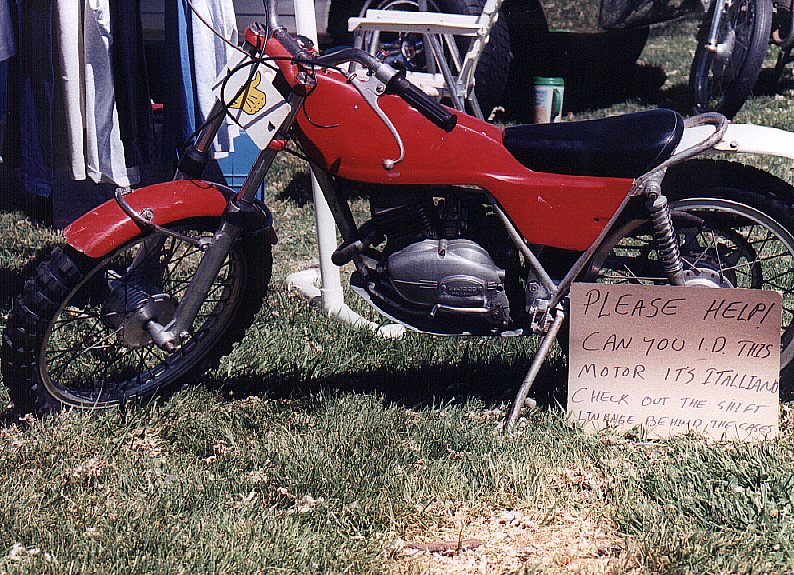 Does anyone out there know what year and model this baby Bultaco is? It has an Italian motor in it with exposed shift linkage. It is not a Tiron. The engine cases do have Bultaco cast into them.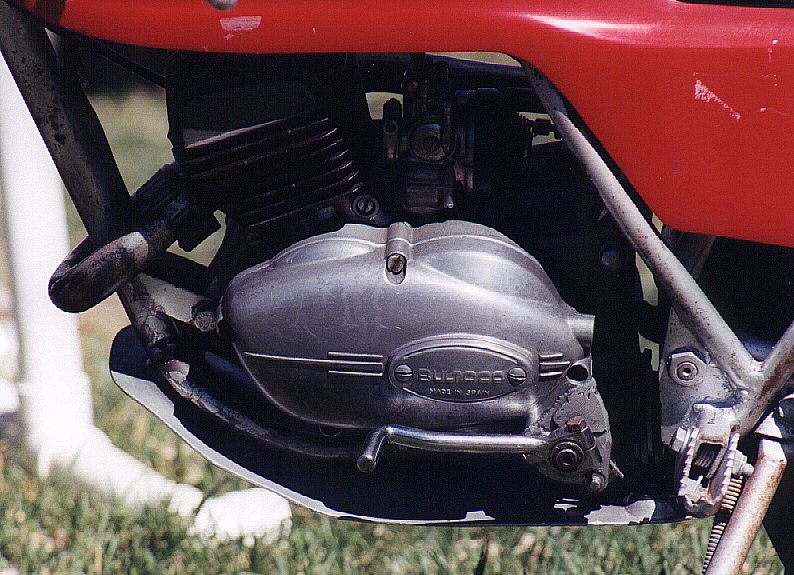 Here is a blown up image of the left side of the engine. The owner of this rare piece tells me that he has heard that this is one of possibly 3 that are here in the states. Hugh's Bultaco wasn't able to help either.

Links to my other pages

Any questions or comments please e-mail me at; ossaman@pacbell.net